Page précédente
| Pharmaceuticals Groups - World
Service client 01 53 21 81 51
Pharmaceuticals Groups - World
LES POINTS CLÉS DE L'ÉTUDE :
The medium-term and mega trends of the industry market developments and geographical segments
The competitive landscape and the main corporate rankings
The main conclusions of our report, summarised in 10 analytical slides
Parue le 05/12/2016 - 218 pages - réf : 6XCHE07/GLO
1600 € HT
&nbsp&nbsp&nbspACHETER

Présentation
Plan de l'étude
Liste des sociétés
La collection Xerfi Global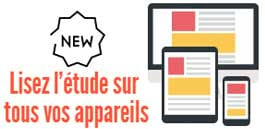 Exclusive extracts from this 217-page-long report:
- What is the business?
The pharmaceutical industry, which generated over 1 trillion euros in revenues worldwide in 2015, is a highly fragmented and diversified sector that weighs heavy in terms of GDP contribution, research spending and employment. Leading pharmaceutical companies engage in a great variety of activities ranging from research and development to drug testing, manufacturing, and marketing. […]
- Who are the key players?
The pharmaceutical industry remains relatively fragmented despite a recent wave of consolidation that is seeing big pharma groups in particular focusing on mergers and acquisitions to adapt to an increasingly challenging market environment. [...]
Companies analysed in the report include: JOHNSON & JOHNSON, BAYER, ROCHE, NOVARTIS, PFIZER, MERCK & CO, SANOFI, ASTRAZENECA, GLAXOSMITHKLINE, ABBVIE, TEVA PHARMACEUTICALS, SHANGHAI PHARMACEUTICALS, and TAKEDA PHARMACEUTICALS.
- How intense is competition?
Competitive pressure in the pharmaceutical industry has increased amid a series of major patent expirations, increased competition from generic drugs, stricter regulation, and slowing innovation. In this context, pharma companies have seen their returns slow and shareholder pressure increase, pushing them to seek new ways to improve operating efficiency, enhance competitiveness and boost returns. [...]
- What are the main markets?
Mature economies still account for the bulk of global pharmaceutical revenues. Nevertheless, increasing wealth, larger populations, improving access to healthcare and growing rates of lifestyle diseases will put emerging countries ahead of developed markets in terms of long-term healthcare and pharmaceutical spending growth. Major emerging pharma markets will see their share in global pharma revenues nearly double in the decade between 2010 and 2020. [...]
0. Conclusions
1. Market Fundamentals
1.1. Industry Overview
1.2. The Industry
2. Market Environment and Prospects
2.1. Market Overview
2.2. Demand
2.3. Supply
2.4. Trade
2.5. Regional Outlook
3. Corporate Strategies and Competition
3.1. Competitive Environment
3.2. Corporate Strategies and Competition
3.3. Structure of Competition
3.4. Corporate Strategies
4. Case Studies
5. Company Profiles
5.1. Johnson & Johnson
5.2. Bayer
5.3. Roche
5.4. Novartis
5.5. Pfizer
5.6. Merck & Co
5.7. Sanofi
5.8. AstraZeneca
5.9. GlaxoSmithKline
5.10. AbbVie
5.11. Teva Pharmaceutical
5.12. Shanghai Pharmaceuticals
5.13. Takeda Pharmaceutical
6. Statistical Appendix
7. Sources
8. Annexes
What is the collection Xerfi Global ?
Reports cover market fundamentals, the market environment and prospect, corporates strategies and competition
Over 60 global markets and competition reports
Over 600 companies profiles
The reports provide :
- Decision-makers with analyses and forecasts on the major sectors of the world economy
- Alerts concerning world forecasts and major sectorial or business developments
- Key information on commodities, exchange rates and country performance
En savoir

Cette étude a été ajoutée à votre wishlist d'études, disponible dans votre espace « Mon compte ».
Cette étude a bien été supprimée de votre wishlist d'études.