Page précédente
| Perfume and Cosmetics Companies
Service client 01 53 21 81 51
Perfume and Cosmetics Companies
LES POINTS CLÉS DE L'ÉTUDE :
The medium-term and mega trends of the industry market developments and geographical segments
The competitive landscape and the main corporate rankings
The main conclusions of our report, summarised in 10 analytical slides
Parue le 22/08/2016 - 215 pages - réf : 6XCHE04/GLO
1600 € HT
&nbsp&nbsp&nbspACHETER

Présentation
Plan de l'étude
Liste des sociétés
La collection Xerfi Global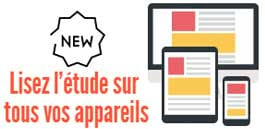 - What is the business?
The global cosmetic and perfume market is a multi-faceted sector, encompassing a wide range of products aimed to beautify the face and body such as facial make-up, skincare, personal care products and fragrances. It is a dynamic, supply-driven market, particularly spurred by constant innovation. Skincare is the main pillar and powerhouse of the industry, generating over one-third of sales and promising the highest grow rates, as well as strong profit margins. […]
- Who are the key players?
There are four main types of players in the cosmetic and perfume industry:
Major specialist players such as L'Oréal, which is in a league of its own. It is the only specialist player to generate over 10 bn euros per year in cosmetic and perfume sales;
Major diversified players such as Unilever, P&G and Johnson & Johnson who generate over 10 bn euros per year from the cosmetic and perfume industry but these earnings make up less than 50% of their revenue; […]
Companies analysed in the report include: PROCTER & GAMBLE, JOHNSON & JOHNSON, UNILEVER, LVMH, L'OREAL, KAO, ESTEE LAUDER, AVON, BEIERSDORF, SHISEIDO, COTY, NATURA, YVES ROCHER, PUIG and AMOREPACIFIC
- How intense is competition?
Rivalry between cosmetic and perfume operators is generally global and intense. So as to keep up with changing customer preferences, to maintain their loyalty and to further develop the customer base, cosmetics companies must ensure continuous new product launches and product improvements so as to meet fast-changing, increasingly sophisticated customer demands. [...]
- What are the main markets?
On both mature and developing markets, niche segments such as men's cosmetics, ethnic colour cosmetics and nail care technology are set to see major growth. Natural or organic product markets are also expected to surge at a rapid pace of around 10% per year in value over the next five years. Skincare, the industry's largest segment, offers good prospects for growth through innovation, particularly driven by increasing interest in multi-feature facial products and cosmeceuticals. Furthermore, an ageing population will push up demand for anti-ageing products. [...]
0. Conclusions
1. Market Fundamentals
1.1. Overview
1.2. The Industry
2. Market Environment and Prospects
2.1. Market Overview
2.2. Demand
2.3. Supply
2.4. International Trade
3. Corporate Strategies and Competition
3.1. Competitive Environment
3.2. Structure of Competition
3.3. Corporate Strategies
4. Case Studies
5. Company Profiles
5.1. Procter & Gamble
5.2. Johnson & Johnson
5.3. Unilever
5.4. L'Oréal
5.5. Estée Lauder
5.6. Avon Products
5.7. Coty
5.8. LVMH
5.9. Kao
5.10. Beiersdorf
5.11. Shiseido
5.12. AmorePacific Group
5.13. Natura Cosmeticos
5.14. Yves Rocher
5.15. Puig
6. Statistical Appendix
7. Sources
8. Annexes
What is the collection Xerfi Global ?
Reports cover market fundamentals, the market environment and prospect, corporates strategies and competition
Over 60 global markets and competition reports
Over 600 companies profiles
The reports provide :
- Decision-makers with analyses and forecasts on the major sectors of the world economy
- Alerts concerning world forecasts and major sectorial or business developments
- Key information on commodities, exchange rates and country performance
En savoir

Cette étude a été ajoutée à votre wishlist d'études, disponible dans votre espace « Mon compte ».
Cette étude a bien été supprimée de votre wishlist d'études.