Page précédente
| Paper Groups - World
Service client 01 53 21 81 51
Paper Groups - World
LES POINTS CLÉS DE L'ÉTUDE :
The medium-term and mega trends of the industry market developments and geographical segments
The competitive landscape and the main corporate rankings
The main conclusions of our report, summarised in 10 analytical slides
Parue le 13/06/2016 - 232 pages - réf : 6XBPA01/GLO
1600 € HT
&nbsp&nbsp&nbspACHETER
Plan de l'étude
Présentation
Liste des sociétés
La collection Xerfi Global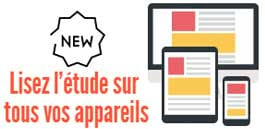 0. Conclusions
1. Market Fundamentals
1.1. Market Overview
1.2. The Industry
2. Market Environment and Prospects
2.1. Market Overview
2.2. Demand
2.3. Supply
2.4. Regional Overview
3. Corporate Strategies and Competition
3.1. Competitive Environment
3.2. Market Leaders' Performance
3.3. Structure of Competition
3.4. Corporate Strategies
4. Case Studies
5. Company Profiles
5.1. International Paper
5.2. Kimberly-Clark
5.3. Svenska Cellulosa
5.4. WestRock
5.5. UPM-Kymmene
5.6. Stora Enso
5.7. Oji Holdings
5.8. Smurfit Kappa
5.9. Weyerhaeuser
5.10. Sappi
5.11. Nine Dragons
5.12. Fibria
6. Statistical Appendix
7. Sources
8. Annexes
Exclusive extracts from this 232-page-long report:
- What is the business?
This report analyses the leading manufacturing companies in the pulp, paper and packaging industry. This industry encompasses a wide range of products, which can be divided into five main groups: pulp, graphic paper (e.g. newsprint, magazine, printing and writing paper), packaging (e.g. containerboard, coated paper), hygiene (e.g. toilet paper, diapers, hygiene pads) and wood products (e.g. plywood). […]
- Who are the key players?
The world's largest paper groups are based in mature markets in Europe, the US and Japan. Large paper producers such as International Paper, A or Oji are vertically integrated, which allows them to achieve costs reduction and optimise production in line with changing demand. Companies operating only in the upstream segment showed higher margins, but their revenues were far from the downstream sector groups. As such, Fibria, the world's leading pulp producer, showed annual net sales of €2.73 billion in 2015, which was seven times lower than the revenues of the world's leading paper manufacturer International Paper in the same year (€20.16 billion). […]
Companies analysed in the report include: International Paper, Kimberly-Clark, Svenska Cellulosa, WestRock, UPM-Kymmene, Stora Enso, Oji Holdings, Smurfit Kappa, Weyerhaeuser, Sappi, Nine Dragons and Fibria.
- How intense is competition?
Competitive rivalry in the pulp, paper and packaging industry is intense and no single company dominates the market. Paper groups are highly dependent on changing consumption patterns without having the possibility of significantly influencing prices due to the high price sensitivity of end consumers. [...]
- What are the main markets?
Global paper demand is expected to grow over the coming years. Paper consumption per capita is high in mature economies such as North America and Western Europe, while emerging markets are still not saturated. Growth in paper demand will therefore reside mostly in the developing countries of Asia and Eastern Europe, while consumption in mature economies is projected to decrease. [...]
What is the collection Xerfi Global ?
Reports cover market fundamentals, the market environment and prospect, corporates strategies and competition
Over 60 global markets and competition reports
Over 600 companies profiles
The reports provide :
- Decision-makers with analyses and forecasts on the major sectors of the world economy
- Alerts concerning world forecasts and major sectorial or business developments
- Key information on commodities, exchange rates and country performance
En savoir

Cette étude a été ajoutée à votre wishlist d'études, disponible dans votre espace « Mon compte ».
Cette étude a bien été supprimée de votre wishlist d'études.