Page précédente
| Nuclear Groups - World
Service client 01 53 21 81 51
Nuclear Groups - World
LES POINTS CLÉS DE L'ÉTUDE :
The medium-term and mega trends of the industry market developments and geographical segments
The competitive landscape and the main corporate rankings
The main conclusions of our report, summarised in 10 analytical slides
Parue le 23/05/2016 - 214 pages - réf : 6XCHE06/GLO
1600 € HT
&nbsp&nbsp&nbspACHETER
Plan de l'étude
Présentation
Liste des sociétés
La collection Xerfi Global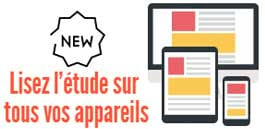 0. Conclusions
1. Market Fundamentals
1.1. Overview
1.2. The Industry
2. Market Environment and Prospects
2.1. Market Overview
2.2. Macroeconomic Environment
2.3. Supply
2.4. Demand
2.5. Industry Structure
2.6. Energy costs and prices
2.7. Market Prospects
2.8. Regional Overview
3. Corporate Strategies and Competition
3.1. Competitive Environment
3.2. Corporate Strategies and Competition
3.3. Structure of Competition
3.4. Corporate Strategies
4. Case Studies
5. Company Profiles
5.1. Toshiba
5.2. KEPCO
5.3. Mitsubishi Heavy Industries
5.4. Areva
5.5. GE-Hitachi Nuclear Energy
5.6. Cameco
5.7. Urenco
5.8. Engie
5.9. EDF
5.10. Rosatom
5.11. China National Nuclear Power
5.12. KazAtomProm
5.13. China General Nuclear Power Corporation
6. Statistical Appendix
7. Sources
8. Annexes
Exclusive extracts from this 213 page-long report:
- What is the business?
The nuclear power industry comprises three core businesses: fuel cycle activities (uranium mining, fuel fabrication, reprocessing and recycling, waste disposal etc.), reactor design and construction activities, and nuclear plant operation (power generation). Most nuclear power companies focus on one or few of these activities, as a high degree of vertical integration rarely generates significant synergies or competitive benefits. […]
- Who are the key players?
Leading players of the nuclear power industry can be classified into three categories: energy utilities which mostly focus on reactor design and plant operation; diversified power equipment groups which provide designs, equipment and solutions for several power systems; and nuclear power pure players which focus on one or several activities of the nuclear power value chain. [...]
Nuclear power companies analysed in the report include: AREVA, ENGIE, EDF, KEPCO, ROSATOM, CNNC, GE, MHI (MITSUBISHI), HITACHI, TOSHIBA, CAMECO, URENCO, KAZATOMPROM, and CGN.
- How intense is competition?
Competitive rivalry has intensified in recent years in the context of rising nuclear power project costs and increased market liberalisation. State-backed emerging market players have been particularly successful in taking a growing share in new plant projects thanks to their greater cost-competitiveness and better project financing solutions. Nevertheless, competition is also partly offset by increasingly common partnerships between nuclear power groups seeking synergies on specific projects or markets. [...]
- What are the main markets?
Europe keeps the largest share in global nuclear power consumption as new capacity investments and expansion projects in Eastern Europe (including Russia) offset multiple shutdowns and project cancellations in Western European countries. Similarly, Asia's share in worldwide nuclear power generation will increase amid ambitious capacity expansion programs in China and India as well as Japan's decision to gradually restart its nuclear reactor fleet. […]
What is the collection Xerfi Global ?
Reports cover market fundamentals, the market environment and prospect, corporates strategies and competition
Over 60 global markets and competition reports
Over 600 companies profiles
The reports provide :
- Decision-makers with analyses and forecasts on the major sectors of the world economy
- Alerts concerning world forecasts and major sectorial or business developments
- Key information on commodities, exchange rates and country performance
En savoir

Cette étude a été ajoutée à votre wishlist d'études, disponible dans votre espace « Mon compte ».
Cette étude a bien été supprimée de votre wishlist d'études.