Page précédente
| Leading Players of the Global Video Game...
Service client 01 53 21 81 51
Leading Players of the Global Video Game Industry
LES POINTS CLÉS DE L'ÉTUDE :
The medium-term and mega trends of the industry market developments and geographical segments
The competitive landscape and the main corporate rankings
The main conclusions of our report, summarised in 10 analytical slides
Parue le 02/10/2017 - 70 pages - réf : 7XSCO16/GLO
1200 € HT
&nbsp&nbsp&nbspACHETER
Plan de l'étude
Présentation
Liste des sociétés
La collection Xerfi Global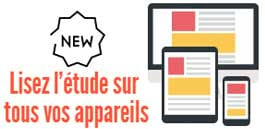 1. Overview
1.1. The Sector
1.2. Ranking
1.3. Performance Analysis
2. Company Profiles
2.1. Sony
2.2. Tencent
2.3. Microsoft
2.4. Activision Blizzard
2.5. Electronic Arts
2.6. Nintendo
2.7. Square Enix
2.8. Take-Two
2.9. Ubisoft
2.10. Capcom
3. Sources
4. Annexes
Exclusive extracts from this 69-page-long report:
- Who are the key players?
Video game companies can be separated into three types: video game pure-players which exclusively focus on the development and publishing of video game hardware, software, and related content; entertainment companies, whose operations encompass other leisure activities; and diversified groups who also market other types of consumer electronics. Leading players are mostly located in Japan, North America, and Western Europe. [...]
Groups analysed in this report include: Sony, Nintendo, Activision Blizzard, Microsoft, Electronic Arts, Square Enix, Take-Two, Ubisoft, Capcom, and Tencent.
- What are the players' strategies?
Falling market entry barriers and consumers' shift to more casual and affordable mobile games have forced most game studios to diversify their business models: leading game studios are moving away from long game development phases, premium pricing and a focus on PC and console platforms, and instead are putting greater emphasis on digital content, more frequent product releases for popular franchises (new instalments, additional content), polymorphic strategies (single content for multiple platforms), and a greater commitment to mobile gaming, often through targeted acquisitions. […]
- What are the players' key growth and profitability drivers?
Online gaming networks and communities as well as related services (streaming, eSports, subscription-based services etc.) have become major drivers of video game companies' revenues and profits by tying players more strongly to their respective ecosystems. Microsoft for instance introduced an updated home console (Xbox One X) and a new array of services such as Mixer, a live streaming platform, with the aim of seizing revenue in these fast-growing segments by leveraging its growing Xbox Live community – which today counts 53 million users – across all devices and networks. [...]
What is the collection Xerfi Global ?
Reports cover market fundamentals, the market environment and prospect, corporates strategies and competition
Over 60 global markets and competition reports
Over 600 companies profiles
The reports provide :
- Decision-makers with analyses and forecasts on the major sectors of the world economy
- Alerts concerning world forecasts and major sectorial or business developments
- Key information on commodities, exchange rates and country performance
En savoir

Cette étude a été ajoutée à votre wishlist d'études, disponible dans votre espace « Mon compte ».
Cette étude a bien été supprimée de votre wishlist d'études.