Page précédente
| Leading Players of the Global Petrochemical...
Service client 01 53 21 81 51
Leading Players of the Global Petrochemical Industry
LES POINTS CLÉS DE L'ÉTUDE :
The medium-term and mega trends of the industry market developments and geographical segments
The competitive landscape and the main corporate rankings
The main conclusions of our report, summarised in 10 analytical slides
Parue le 27/02/2017 - 68 pages - réf : 7XCHE11/GLO
1200 € HT
&nbsp&nbsp&nbspACHETER
Plan de l'étude
Présentation
Liste des sociétés
La collection Xerfi Global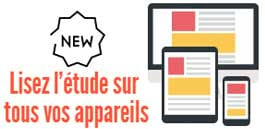 1. Overview
1.1. The Sector
1.2. Ranking
1.3. Performance Analysis
2. Company Profiles
2.1. ExxonMobil
2.2. Total
2.3. BASF
2.4. Dow Chemical
2.5. Reliance Industries
2.6. Sabic
2.7. LyondellBasell
2.8. Mitsubishi Chemical
2.9. LG Chem
2.10. Sumitomo Chemical
3. Sources
4. Annexes
Exclusive extracts from this 68-page-long report:
- Who are the key players?
Industry rankings have changed significantly over the past decade. Chemicals groups such as LyondellBasell or BASF, along with oil majors such as ExxonMobil and Total, were in the top positions until recently. However, backed by State ambitions to create jobs and ensure diversification beyond cheap feedstock advantage, and through a series of acquisitions of European and US petrochemicals, other groups have witnessed remarkable growth. [...]
Groups analysed in this report include: Exxon Mobil Corporation, Total, BASF, Dow Chemical, Reliance Industries, Sabic, LyondellBasell Industries, Mitsubishi Chemical Holdings, LG Chem and Sumitomo Chemical.
- What are the players' strategies?
As part of its strategy to increase cost savings from operations to €4 billion per year by 2018, Total seeks to direct investments to consolidate production around large integrated complexes in Europe and regions with access to advantaged feedstock – the US and the Middle East. Overall annual capex will be reduced by approximately €2bn over 2016-17 and, as part of Total's portfolio management strategy, €10bn worth of assets will be sold over 2015-2017. The €3bn disposal of Atotech, a specialty chemicals business, in 2016 was in line with this strategy. […]
- What are the players' key growth and profitability drivers?
Impacted by the slump in oil prices, BASF's Chemicals and Oil & Gas division has seen revenue fall markedly in 2015, pulling down 5-year averages. Basic petrochemical sales dropped 27% year on year, while margins fell mildly in 2015. However, high-performance petrochemicals (Performance Products, Functional Materials) have fared well, with sales of Construction Chemicals and Coatings seeing particularly high growth. [...]
What is the collection Xerfi Global ?
Reports cover market fundamentals, the market environment and prospect, corporates strategies and competition
Over 60 global markets and competition reports
Over 600 companies profiles
The reports provide :
- Decision-makers with analyses and forecasts on the major sectors of the world economy
- Alerts concerning world forecasts and major sectorial or business developments
- Key information on commodities, exchange rates and country performance
En savoir

Cette étude a été ajoutée à votre wishlist d'études, disponible dans votre espace « Mon compte ».
Cette étude a bien été supprimée de votre wishlist d'études.