Page précédente
| Leading Players of the Global Medtech...
Service client 01 53 21 81 51
Leading Players of the Global Medtech Industry
LES POINTS CLÉS DE L'ÉTUDE :
The medium-term and mega trends of the industry market developments and geographical segments
The competitive landscape and the main corporate rankings
The main conclusions of our report, summarised in 10 analytical slides
Parue le 03/04/2017 - 69 pages - réf : 7XEEE12/GLO
1200 € HT
&nbsp&nbsp&nbspACHETER
Plan de l'étude
Présentation
Liste des sociétés
La collection Xerfi Global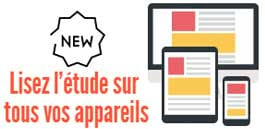 1. Overview
1.1. The Sector
1.2. Ranking
1.3. Performance Analysis
2. Company Profiles
2.1. Medtronic
2.2. Philips
2.3. Johnson & Johnson Medical Devices
2.4. Abbott Laboratories
2.5. GE Healthcare
2.6. Siemens
2.7. Becton Dickinson
2.8. Roche Diagnostics
2.9. Stryker
2.10. Boston Scientific Corporation
3. Sources
4. Annexes
Exclusive extracts from this 69-page-long report:
- Who are the key players?
The medical technology (medtech) industry, estimated to be worth around €335 billion in 2015, is highly fragmented. The market is split between a handful of large, deep-pocketed companies, such as Johnson & Johnson and GE Healthcare, and a myriad of small-scale, specialised players. For example, 95% of the total number of medtech firms in Europe are SMEs. [...]
Groups analysed in this report include: Medtronic, Philips , Johnson & Johnson Medical Devices, Abbott Laboratories, GE Healthcare , Siemens, Becton Dickinson , Roche Diagnostics, Stryker and Boston Scientific Corporation.
- What are the players' strategies?
As a trendsetter in the industrial internet, GE Healthcare is leveraging its Predix cloud-enabled platform to provide analytics and applications that transform big data from connected medical devices into business intelligence. At a time when increased emphasis is being placed on value-based healthcare services, GE is looking to combine its medical expertise with consulting know-how in order to build "game-changing" collaborations. For example, GE will deliver software solutions, such as the Carestation Insights apps for improved capacity utilisation in the emergency room, and, in partnership with Accenture, solutions for faster medical claims management. […]
- What are the players' key growth and profitability drivers?
Following the closing of the €40bn Covidien acquisition, Medtronic's 2016 performance was boosted across all geographies and segments, despite negative currency translation effects costing €1.2bn, related to the strengthening of the US Dollar. In the US, its largest market, growth was particularly strong in the Cardiac and Vascular business unit. [...]
What is the collection Xerfi Global ?
Reports cover market fundamentals, the market environment and prospect, corporates strategies and competition
Over 60 global markets and competition reports
Over 600 companies profiles
The reports provide :
- Decision-makers with analyses and forecasts on the major sectors of the world economy
- Alerts concerning world forecasts and major sectorial or business developments
- Key information on commodities, exchange rates and country performance
En savoir

Cette étude a été ajoutée à votre wishlist d'études, disponible dans votre espace « Mon compte ».
Cette étude a bien été supprimée de votre wishlist d'études.