Page précédente
| Leading Players of the Global Mass...
Service client 01 53 21 81 51
Leading Players of the Global Mass Entertainment Industry
LES POINTS CLÉS DE L'ÉTUDE :
The medium-term and mega trends of the industry market developments and geographical segments
The competitive landscape and the main corporate rankings
The main conclusions of our report, summarised in 10 analytical slides
Parue le 11/09/2017 - 69 pages - réf : 7XCOM11/GLO
1200 € HT
&nbsp&nbsp&nbspACHETER
Plan de l'étude
Présentation
Liste des sociétés
La collection Xerfi Global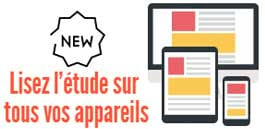 1. Overview
1.1. The Sector
1.2. Ranking
1.3. Performance Analysis
2. Company Profiles
2.1. The Walt Disney Company
2.2. Time Warner
2.3. 21st Century Fox
2.4. Comcast
2.5. Sony Corporation
2.6. CBS Corporation
2.7. Viacom
2.8. Vivendi
2.9. Netflix
2.10. Warner Music Group
3. Sources
4. Annexes
Exclusive extracts from this 69-page-long report:
- Who are the key players?
The United States is both the largest national producer of filmed entertainment as well as the largest box-office market. North America accounted for 37.3% of the global filmed entertainment market in 2016, due to the dominance of top filmed entertainment companies such as The Walt Disney Company, Time Warner, 21st Century Fox and Viacom. The country also dominates the global recorded music industry. American companies Universal Music, Sony Music and Warner Music accounted for 69% of the global market in 2016. [...]
Groups analysed in this report include: The Walt Disney Company, Time Warner, 21st Century Fox, Comcast, Sony Corporation, CBS Corporation, Viacom, Vivendi, Netflix and Warner Music Group.
- What are the players' strategies?
Rising global demand for video content, including films and series, has led mass media and entertainment companies such as Time Warner to expand the reach of their content abroad, in order to gain new customers and thereby improve performances. Time Warner's strategy, which is focused on the company's premium television channel HBO, consists of launching its own video streaming service, HBO Now, abroad, in addition to distributing HBO programming through traditional pay TV operators. The company has expanded significantly in Latin America, Eastern Europe and, more recently, Asia. In Western Europe, Time Warner has licensed HBO to third-party digital distributors such as 21st Century Fox's subscription video-on-demand service. […]
- What are the players' key growth and profitability drivers?
Over 2012-2016, The Walt Disney Company's revenue rose by an average of 7.1% per annum, fuelled by strong performances in the company's theme park business. In 2016, the Studio Entertainment division increased its revenue by 28.2% year on year, mostly due to the company's franchise-focused strategy, which has enhanced licensing revenue. [...]
What is the collection Xerfi Global ?
Reports cover market fundamentals, the market environment and prospect, corporates strategies and competition
Over 60 global markets and competition reports
Over 600 companies profiles
The reports provide :
- Decision-makers with analyses and forecasts on the major sectors of the world economy
- Alerts concerning world forecasts and major sectorial or business developments
- Key information on commodities, exchange rates and country performance
En savoir

Cette étude a été ajoutée à votre wishlist d'études, disponible dans votre espace « Mon compte ».
Cette étude a bien été supprimée de votre wishlist d'études.