Page précédente
| Leading Players of the Global Luxury Apparel...
Service client 01 53 21 81 51
Leading Players of the Global Luxury Apparel Industry
LES POINTS CLÉS DE L'ÉTUDE :
The medium-term and mega trends of the industry market developments and geographical segments
The competitive landscape and the main corporate rankings
The main conclusions of our report, summarised in 10 analytical slides
Parue le 18/09/2017 - 84 pages - réf : 7XDIS11/GLO
1200 € HT
&nbsp&nbsp&nbspACHETER
Plan de l'étude
Présentation
Liste des sociétés
La collection Xerfi Global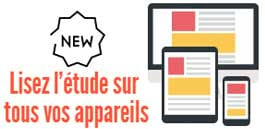 1. Overview
1.1. The Sector
1.2. Ranking
1.3. Performance Analysis
2. Company Profiles
2.1. LVMH
2.2. Kering
2.3. Ralph Lauren
2.4. Michael Kors
2.5. Burberry
2.6. Prada
2.7. Hugo Boss
2.8. Giorgio Armani
2.9. Yoox Net-A-Porter
2.10. Salvatore Ferragamo
2.11. SMCP
2.12. Ted Baker
2.13. Brunello Cucinelli
2.14. Trinity
3. Sources
4. Annexes
Exclusive extracts from this 84-page-long report:
- Who are the key players?
The high-end fashion industry is dominated by Western European labels, especially Italian and French ones. American labels often specialise in the premium segment, which aims at marketing strong brands on a larger scale. On the demand side, Japanese consumers account for a significant share of demand, both through the Japanese market and demand from Japanese tourists in Western European countries. Western Europe and, to a smaller degree, the USA are the other main markets, but demand from large emerging countries is rapidly growing. [...]
Groups analysed in this report include: LVMH, Kering, Ralph Lauren, Michael Kors, Burberry, Prada, Hugo Boss, Giorgio Armani, Yoox Net-A-Porter, Salvatore Ferragamo, SMCP, Ted Baker, Brunello Cucinelli and Trinity.
- What are the players' strategies?
SMCP is aiming to consolidate its footprint in the accessible luxury market by designing attractive collections and increasing its sales network. In 2016, it opened 105 new stores: 15 in France, 42 in the EMEA region, 42 in the Asia-Pacific and 6 in the Americas. New stores were launched in iconic locations such as Hong Kong's Fashion Walk, Toronto's Yorkdale Mall and Via Roma in Florence. Store expansion boosted revenue growth, particularly in the APAC region, where SMCP posted a 45% rise in yoy sales in 2016. The group's focus on strengthening its presence in the region is highlighted by the debut of two bespoke websites, for Sandro and Maje, on China's largest e-commerce platform, Tmall.com. […]
- What are the players' key growth and profitability drivers?
In 2016, Prada saw a marked revenue contraction of over 10%, in annual terms. In retail, sales slipped across all regions, especially in Japan, the rest of the Asia-Pacific, and the Americas. The company's margins have also taken a knock over the past two years, hovering around 14%, as opposed to 26% in 2012-13. [...]
What is the collection Xerfi Global ?
Reports cover market fundamentals, the market environment and prospect, corporates strategies and competition
Over 60 global markets and competition reports
Over 600 companies profiles
The reports provide :
- Decision-makers with analyses and forecasts on the major sectors of the world economy
- Alerts concerning world forecasts and major sectorial or business developments
- Key information on commodities, exchange rates and country performance
En savoir

Cette étude a été ajoutée à votre wishlist d'études, disponible dans votre espace « Mon compte ».
Cette étude a bien été supprimée de votre wishlist d'études.