Page précédente
| Leading Players of the Global Fast Food...
Service client 01 53 21 81 51
Leading Players of the Global Fast Food Industry
LES POINTS CLÉS DE L'ÉTUDE :
The medium-term and mega trends of the industry market developments and geographical segments
The competitive landscape and the main corporate rankings
The main conclusions of our report, summarised in 10 analytical slides
Parue le 30/10/2017 - 67 pages - réf : 7XSME11/GLO
1200 € HT
&nbsp&nbsp&nbspACHETER

Présentation
Plan de l'étude
Liste des sociétés
La collection Xerfi Global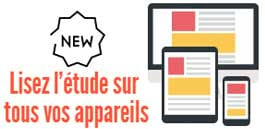 Exclusive extracts from this 67-page-long report:
- Who are the key players?
International fast food restaurant chains may own and run their restaurants, or franchise their concepts to franchisees, or combine ownership and franchising, depending on local market conditions. A general trend towards franchising, as opposed to ownership, has been seen among leaders in recent years. However, some major players, including Starbucks (about 50% owned stores) and Chipotle (100% owned stores), buck this trend. [...]
Groups analysed in this report include: McDonald's, Starbucks, Yum Brands, Autogrill, Restaurant Brands, Domino's Pizza, Chipotle, Wendy's, Alsea and Americana
- What are the players' strategies?
Starbucks is planning to move its store portfolio upmarket, with new store formats accounting for about 20% of total locations in the medium term. The Global Roastery and Starbucks Reserve store formats target coffee enthusiasts by combining features of a high-end coffee store and a traditional Starbucks outlet. They serve premium, specialty coffee products that are prepared locally and also feature more shelf space for packaged coffee products and coffee-related articles. […]
- What are the players' key growth and profitability drivers?
Wendy's drop in sales primarily reflects the group's decision to give up ownership of nearly all its owned restaurants. However, restaurant sales have had a positive one-off impact on reported profits. Excluding exceptional items, profitability is within the industry average. [...]
1. Overview
1.1. The Sector
1.2. Ranking
1.3. Performance Analysis
2. Company Profiles
2.1. McDonald's
2.2. Starbucks
2.3. Yum Brands
2.4. Autogrill
2.5. Restaurant Brands
2.6. Domino's Pizza
2.7. Chipotle
2.8. Wendy's
2.9. Alsea
2.10. Americana Group
3. Sources
4. Annexes
What is the collection Xerfi Global ?
Reports cover market fundamentals, the market environment and prospect, corporates strategies and competition
Over 60 global markets and competition reports
Over 600 companies profiles
The reports provide :
- Decision-makers with analyses and forecasts on the major sectors of the world economy
- Alerts concerning world forecasts and major sectorial or business developments
- Key information on commodities, exchange rates and country performance
En savoir

Cette étude a été ajoutée à votre wishlist d'études, disponible dans votre espace « Mon compte ».
Cette étude a bien été supprimée de votre wishlist d'études.