Page précédente
| Leading Players of the Global Cement...
Service client 01 53 21 81 51
Leading Players of the Global Cement Industry
LES POINTS CLÉS DE L'ÉTUDE :
The medium-term and mega trends of the industry market developments and geographical segments
The competitive landscape and the main corporate rankings
The main conclusions of our report, summarised in 10 analytical slides
Parue le 27/02/2017 - 68 pages - réf : 7XBAT11/GLO
1200 € HT
&nbsp&nbsp&nbspACHETER

Présentation
Plan de l'étude
Liste des sociétés
La collection Xerfi Global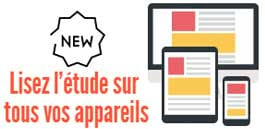 Exclusive extracts from this 68-page-long report:
- Who are the key players?
The cement industry is capital intensive and the construction of a new production line can represent more than two years of full capacity sales. As a result, the sector has witnessed growing concentration since the 1970s. In recent times, consolidation has further increased with the merger of Lafarge and Holcim, as well as Heidelberg and Italcementi, all ranked among the industry's top players in terms of annual production capacity. However, the industry remains highly fragmented in emerging markets, particularly in India and China where multinational corporations compete with national and regional cement producers. [...]
Groups analysed in this report include: CRH, LafargeHolcim, HeidelbergCement, Cemex, Siam Cement, Anhui Conch, Taiheiyo Cement, Votorantim Cimentos, Aditya Birla – UltraTech and Dangote Cement.
- What are the players' strategies?
In coming years, Cemex intends to cement its position in its "most promising, structurally attractive markets" in which it enjoys significant market share and economies of scale, such as the US, Poland, the UK and Germany. Meanwhile, it is building up operations in Nicaragua (its first two cement grinding mills, with a total annual nominal output of 860,000 tonnes of cement per year, are scheduled to be completed by the end of 2017), Trinidad and Tobago and the Philippines (a €300m investment to increase the company's cement capacity is underway). […]
- What are the players' key growth and profitability drivers?
Votorantim Cimentos has continued to benefit from rising demand for aggregates and concrete beyond its home turf, especially in Turkey and the USA. The group is bringing to fruition several new projects in Brazil and expects to reap returns in the medium-to-long term as Brazil's economy recovers. [...]
1. Overview
1.1. The Sector
1.2. Ranking
1.3. Performance Analysis
2. Company Profiles
2.1. CRH
2.2. LafargeHolcim
2.3. HeidelbergCement
2.4. Cemex
2.5. Siam Cement
2.6. Anhui Conch
2.7. Taiheiyo Cement
2.8. Votorantim Cimentos
2.9. Aditya Birla - UltraTech
2.10. Dangote Cement
3. Sources
4. Annexes
What is the collection Xerfi Global ?
Reports cover market fundamentals, the market environment and prospect, corporates strategies and competition
Over 60 global markets and competition reports
Over 600 companies profiles
The reports provide :
- Decision-makers with analyses and forecasts on the major sectors of the world economy
- Alerts concerning world forecasts and major sectorial or business developments
- Key information on commodities, exchange rates and country performance
En savoir

Cette étude a été ajoutée à votre wishlist d'études, disponible dans votre espace « Mon compte ».
Cette étude a bien été supprimée de votre wishlist d'études.