Page précédente
| Leading Players of the Global Aircraft...
Service client 01 53 21 81 51
Leading Players of the Global Aircraft Industry
LES POINTS CLÉS DE L'ÉTUDE :
The medium-term and mega trends of the industry market developments and geographical segments
The competitive landscape and the main corporate rankings
The main conclusions of our report, summarised in 10 analytical slides
Parue le 22/05/2017 - 69 pages - réf : 7XMTR12/GLO
1200 € HT
&nbsp&nbsp&nbspACHETER
Plan de l'étude
Présentation
Liste des sociétés
La collection Xerfi Global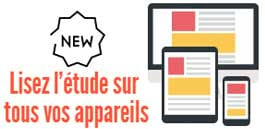 1. Overview
1.1. The Sector
1.2. Ranking
1.3. Performance Analysis
2. Company Profiles
2.1. Boeing
2.2. Airbus
2.3. General Dynamics
2.4. Bombardier
2.5. Textron
2.6. Embraer
2.7. Dassault Aviation
2.8. United Technologies
2.9. Mitsubishi Heavy Industries
2.10. Rolls-Royce
3. Sources
4. Annexes
Exclusive extracts from this 69-page-long report:
- Who are the key players?
The civil aviation market, specifically the 100+ seat categories, has long been a duopoly of Airbus and Boeing, especially following Boeing's purchase of US rival McDonnell Douglas in 1997. In the long run, players from the less than 100-seat segment, such as Embraer and Bombardier, may break the duopoly, as they continue to develop larger airplanes. In the meantime, Airbus and Boeing respectively encompassed 48% and 52% of total commercial jet deliveries in 2016, and 55% and 45% of total unit backlog. [...]
Groups analysed in this report include: Boeing, Airbus, General Dynamics, Bombardier, Textron, Embraer, Dassault Aviation, United Technologies, Mitsubishi Heavy Industries and Rolls-Royce.
- What are the players' strategies?
Boeing has multiplied its efforts to deliver innovation in aerospace technology by investing in early-stage companies, in a move designed to speed up internal innovation. In order to spot innovative start-ups and become an early mover in emerging technologies, Boeing created a dedicated venture capital arm, Boeing HorizonX, in April 2017. The entity has already funded Upskill, a company focused on enterprise software for augmented reality wearables designed to boost manufacturing and logistics efficiency, and Zunum Aero, a group engaged in the development of alternative propulsion aircraft. […]
- What are the players' key growth and profitability drivers?
In 2016, a 9.1% decline in revenue at Airbus Defence and Space, related mainly to asset disposals and weak performance in the Helicopters division, was more than offset by solid growth (7.6% year on year) in commercial aircraft. Group profitability in 2016 was negatively impacted by a €2.2bn impairment charge incurred by the A400M military programme. [...]
What is the collection Xerfi Global ?
Reports cover market fundamentals, the market environment and prospect, corporates strategies and competition
Over 60 global markets and competition reports
Over 600 companies profiles
The reports provide :
- Decision-makers with analyses and forecasts on the major sectors of the world economy
- Alerts concerning world forecasts and major sectorial or business developments
- Key information on commodities, exchange rates and country performance
En savoir

Cette étude a été ajoutée à votre wishlist d'études, disponible dans votre espace « Mon compte ».
Cette étude a bien été supprimée de votre wishlist d'études.