Page précédente
| Leading Players of the Global Agrochemical...
Service client 01 53 21 81 51
Leading Players of the Global Agrochemical Industry
LES POINTS CLÉS DE L'ÉTUDE :
The medium-term and mega trends of the industry market developments and geographical segments
The competitive landscape and the main corporate rankings
The main conclusions of our report, summarised in 10 analytical slides
Parue le 03/01/2017 - 69 pages - réf : 6XCHE12/GLO
1200 € HT
&nbsp&nbsp&nbspACHETER
Plan de l'étude
Présentation
Liste des sociétés
La collection Xerfi Global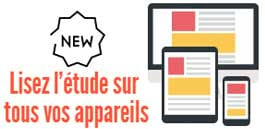 1. Overview
1.1. The Sector
1.2. Ranking
1.3. Performance Analysis
2. Company Profiles
2.1. Monsanto
2.2. Syngenta
2.3. Bayer
2.4. DuPont
2.5. BASF
2.6. Dow Chemical
2.7. FMC
2.8. Adama
2.9. Sumitomo
2.10. Nufarm
3. Sources
4. Annexes
Exclusive extracts from this 69-page-long report:
- Who are the key players?
The agrochemical industry is highly consolidated, with the top six companies –Syngenta, Monsanto, Bayer, BASF, Dow and DuPont- accounting for over 60% of the global market value. Companies such as FMC, Adama, Sumitomo or Nufarm are smaller-scale players who tend to enjoy leading positions in a few markets (Nufarm in Australia and New Zealand, Sumitomo in Asia, etc.). The next tier of agrochemical solution providers is made up of national champions in India, China or in other large agrochemical markets such as Brazil and Argentina. [...]
Groups analysed in this report include: Monsanto, Syngenta, Bayer, DuPont, BASF, Dow Chemical, FMC, Adama, Sumitomo and Nufarm.
- What are the players' strategies?
In an effort to further build its integrated solutions approach, Monsanto is stepping up acquisitions and new product launches across key agricultural areas. Recently, the group has added a number of digital agriculture specialists such as VitalFields, The Climate Corporation, YieldPop, Solum or 640Labs. In addition, the American seed giant plans to introduce six new Dekalab corn variations in 2017, as well as to accelerate market penetration for its novel soybean varieties, namely Intacta RR2 Pro and Roundup Ready 2 Xtend. […]
- What are the players' key growth and profitability drivers?
Bayer bucked industry trends witnessing growth in both its agrochemicals and seed business in 2015, although double-digit annual growth in fungicides, herbicides, non-crop pesticides and (GM) seeds was counterbalanced by falls in insecticides and seed treatment sales. [...]
What is the collection Xerfi Global ?
Reports cover market fundamentals, the market environment and prospect, corporates strategies and competition
Over 60 global markets and competition reports
Over 600 companies profiles
The reports provide :
- Decision-makers with analyses and forecasts on the major sectors of the world economy
- Alerts concerning world forecasts and major sectorial or business developments
- Key information on commodities, exchange rates and country performance
En savoir

Cette étude a été ajoutée à votre wishlist d'études, disponible dans votre espace « Mon compte ».
Cette étude a bien été supprimée de votre wishlist d'études.