Page précédente
| Leading Players of the European Power and...
Service client 01 53 21 81 51
Leading Players of the European Power and Gas Industry
LES POINTS CLÉS DE L'ÉTUDE :
The medium-term and mega trends of the industry market developments and geographical segments
The competitive landscape and the main corporate rankings
The main conclusions of our report, summarised in 10 analytical slides
Parue le 02/10/2017 - 71 pages - réf : 7XSCO12/GLO
1200 € HT
&nbsp&nbsp&nbspACHETER
Plan de l'étude
Présentation
Liste des sociétés
La collection Xerfi Global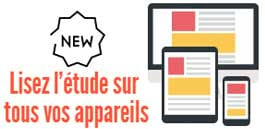 1. Overview
1.1. The Sector
1.2. Ranking
1.3. Performance Analysis
2. Company Profiles
2.1. EDF
2.2. Enel
2.3. Engie
2.4. RWE
2.5. E.ON
2.6. SSE
2.7. Iberdrola
2.8. Gas Natural Fenosa
2.9. Vattenfall
2.10. EDP
3. Sources
4. Annexes
Exclusive extracts from this 71-page-long report:
- Who are the key players?
Large players such as EDF, Engie, Enel, RWE and E.ON, who are active throughout the entire energy value chain both within and outside Europe, dominate the European energy sector. They have traditionally competed mainly with regional players, such as Gas Natural Fenosa, SSE and Vattenfall, and, to a lesser extent, other small, national and municipal players. [...]
Groups analysed in this report include: EDF, Enel, Engie, RWE, E.ON, SSE, Iberdrola, Gas Natural Fenosa, Vattenfall and EDP.
- What are the players' strategies?
The deployment of smart meters, along with other customer-centric solutions, represents the cornerstone of Enel's "global energy strategy". In 2017, the group established E-Solutions, a dedicated business entity that will oversee the expansion of smart home solutions, fiber optic, lighting and security solutions, "off grid" and "limited grid" generation systems, and recharging infrastructure for electric vehicles. Over 2017-2019, the group has budgeted €5.8bn to modernise and expand network infrastructure across its key regions – its main power markets are Italy (26.7m customers), Spain and Portugal (11.1m), Latin America (15.5m) and Romania (2.7m). […]
- What are the players' key growth and profitability drivers?
RWE continues to suffer the consequences of Germany's decision to completely halt nuclear power generation by 2022. A contribution to the nuclear energy fund and impairment fees associated with its nuclear fleet resulted in a record operating loss in 2016. 2016 revenue declined for the fourth year in a row, pulled down by poor results across its key EU markets. [...]
What is the collection Xerfi Global ?
Reports cover market fundamentals, the market environment and prospect, corporates strategies and competition
Over 60 global markets and competition reports
Over 600 companies profiles
The reports provide :
- Decision-makers with analyses and forecasts on the major sectors of the world economy
- Alerts concerning world forecasts and major sectorial or business developments
- Key information on commodities, exchange rates and country performance
En savoir

Cette étude a été ajoutée à votre wishlist d'études, disponible dans votre espace « Mon compte ».
Cette étude a bien été supprimée de votre wishlist d'études.