Page précédente
| Kraft (Company profile)
Service client 01 53 21 81 51
Kraft (Company profile)
LES POINTS CLÉS DE L'ÉTUDE :
The medium-term and mega trends of the industry market developments and geographical segments
The competitive landscape and the main corporate rankings
The main conclusions of our report, summarised in 10 analytical slides
Parue le 20/11/2017 - 24 pages - réf : 7XENT27/GLO
690 € HT
&nbsp&nbsp&nbspACHETER
Plan de l'étude
Présentation
La collection Xerfi Global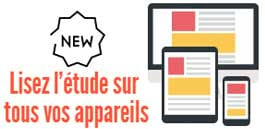 1. Overview
1.1. Presentation
1.2. Segments
1.3. SWOT
2. Corporate Strategies and Recent Events
3. Financial Indicators
4. Statistical Appendix
5. Glossary
Exclusive extracts from this 24-page-long report:
- Who is the player?
The Kraft Heinz Company was born in 2015 following the €56bn acquisition of Kraft Foods Group by Heinz. The Kraft Foods Group, a North American grocery business, was spun off from Kraft Food Inc. (subsequently known as Mondelez International) in 2012. The history of Heinz dates back to 1869. [...]
- What are the player's strategies?
The group will rely on a mix of product innovation (e.g. Lunchables and P3), renovation (revamp of the Oscar Mayer cold-cut range), premiumization (e.g. Clasico Riserva, MAX by Maxwell House), and communication (e.g. partnership with Oprah Winfrey) tools to fill in gaps across five product categories, by rolling out new offerings such as frozen meals in the US (the new Devour line-up and the new Cracker Barrel Macaroni & Cheese extension of its iconic Cracker Barrel Cheese label), snacks (the Planters line-up was introduced in China in 2016 and the UK in 2017), and Heinz Mayonnaise (Europe, Brazil and Australia). […]
- What are the player's strengths and weaknesses?
Strong position and portfolio diversification in cheese, condiments and sauces
Three key brands: Heinz, Kraft and Planters […]
Most brands are on the commodity side: cheese, cold cuts, coffee, etc.
Slow sales growth in North America (US & Canada) over the past quarters […]
- What is the player's financial position?
The financial indicators included in the report include: Consolidated net revenues, Consolidated operating income and margin, Consolidated net profit and margin, Advertising spending and ratio, Sales by segment, Sales performance by segment, Sales by product line, Sales performance by product line, Profitability ratios, Liquidity ratios, Solvency ratios and Free cash flow and capital expenditure.
What is the collection Xerfi Global ?
Reports cover market fundamentals, the market environment and prospect, corporates strategies and competition
Over 60 global markets and competition reports
Over 600 companies profiles
The reports provide :
- Decision-makers with analyses and forecasts on the major sectors of the world economy
- Alerts concerning world forecasts and major sectorial or business developments
- Key information on commodities, exchange rates and country performance
En savoir

Cette étude a été ajoutée à votre wishlist d'études, disponible dans votre espace « Mon compte ».
Cette étude a bien été supprimée de votre wishlist d'études.