Page précédente
| IT Services in Europe
Service client 01 53 21 81 51
IT Services in Europe
LES POINTS CLÉS DE L'ÉTUDE :
The medium-term and mega trends of the industry market developments and geographical segments
The competitive landscape and the main corporate rankings
The main conclusions of our report, summarised in 10 analytical slides
Parue le 22/08/2016 - 197 pages - réf : 6XSAE01/GLO
1600 € HT
&nbsp&nbsp&nbspACHETER
Plan de l'étude
Présentation
Liste des sociétés
La collection Xerfi Global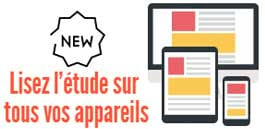 0. Conclusions
1. Market Fundamentals
1.1. Market Overview
1.2. The Industry
2. Market Environment and Prospects
2.1. Market Overview
2.2. Demand
2.3 Supply
3. Corporate Strategies and Competition
3.1. Competitive Environment
3.2. Structure of Competition
3.3. Business Strategies
4. Case Studies
4.1. NTT Data: overseas growth through acquisitions
4.2. Atos: cloud business
4.3. Amazon Web Services: cloud
5. Company Profiles
5.1. IBM
5.2. Accenture
5.3. Capgemini
5.4. Atos
5.5. SopraSteria
5.6. Deutsche Telekom Systems Solutions
5.7. HPE
5.8. Fujitsu
5.9. Ericsson
5.10. BT Global Services
5.11. Tata Consultancy Services
5.12. NTT Data
5.13. Infosys
5.14. CGI
5.15. Wipro
6. Statistical Appendix
7. Sources
8. Annexes
- What is the business?
This report focuses on the European market for IT services. IT services are a major segment of the ICT industry and cover managed services, development and systems integration, business process outsourcing (BPO), consulting and hardware and software support activities. […]
- Who are the key players?
The competitive landscape of the European IT services market includes a great variety of players ranging from small and independent IT service providers to consulting firms and large technology conglomerates. These include large, global groups based in North America, large European companies, Indian players as well as local companies positioned on niche markets. […]
Companies analysed in the report include: IBM, ATOS, ACCENTURE, CAPGEMINI, HPE, CGI, BT, DEUT HE TELEKOM, FUJITSU, NTT DATA, TCS, INFOSYS, WIPRO, ERICSSON, SOPRASTERIA and AMAZON WEB SERVICES.
- How intense is competition?
Competition in the IT service sector in Europe is fierce. The expansion of India-based IT service providers (TCS, Infosys and Wipro…) in the UK and gradually more in Continental Europe has further intensified rivalry in the world's second largest market for IT services. Moreover, the IT service marketplace has witnessed significant changes due to the emergence of cloud platforms and other digital services. Technology groups such as Microsoft and Google are major cloud systems providers and are vying for a share of value-added services. [...]
- What are the main markets?
In 2015, spending on IT services (excluding product support) across Europe reached a new high, exceeding €200 billion. Eastern Europe accounted for just €6.8 billion of the total. While IT service consumption is expected to carry on rising in coming years along with increasing adoption of digital technologies, this trend will be offset by continued economic weakness across the European region. [...]
What is the collection Xerfi Global ?
Reports cover market fundamentals, the market environment and prospect, corporates strategies and competition
Over 60 global markets and competition reports
Over 600 companies profiles
The reports provide :
- Decision-makers with analyses and forecasts on the major sectors of the world economy
- Alerts concerning world forecasts and major sectorial or business developments
- Key information on commodities, exchange rates and country performance
En savoir

Cette étude a été ajoutée à votre wishlist d'études, disponible dans votre espace « Mon compte ».
Cette étude a bien été supprimée de votre wishlist d'études.