Page précédente
| Hitachi (Company profile)
Service client 01 53 21 81 51
Hitachi (Company profile)
LES POINTS CLÉS DE L'ÉTUDE :
The medium-term and mega trends of the industry market developments and geographical segments
The competitive landscape and the main corporate rankings
The main conclusions of our report, summarised in 10 analytical slides
Parue le 27/11/2017 - 23 pages - réf : 7XENT28/GLO
690 € HT
&nbsp&nbsp&nbspACHETER
Plan de l'étude
Présentation
La collection Xerfi Global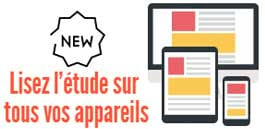 1. Overview
1.1. Presentation
1.2. Segments
1.3. SWOT
2. Corporate Strategies and Recent Events
3. Financial Indicators
4. Statistical Appendix
5. Glossary
Exclusive extracts from this 23-page-long report:
- Who is the player?
Created in 1910, Hitachi is a diversified manufacturing conglomerate serving a variety of industries. Its portfolio comprises electrical and electronic products, from servers, semiconductor manufacturing equipment, and medical equipment to elevators, rolling stock equipment and power equipment as well as transmission and distribution systems. [...]
- What are the player's strategies?
As business needs are increasingly shaped by digital technologies, with imperatives to provide value rather than mere products and services, Hitachi has been gearing up to "become an innovation partner for the IoT", a market "in which there is no clear winner yet". That is why it has established Hitachi Vantara, an entity leveraging analytics technologies in the cloud (data centre) and at the edge (factory floors), and launched Lumada, an open-source IoT platform which builds on AI, machine learning and advanced analytics capabilities. […]
- What are the player's strengths and weaknesses?
Differentiation through a focus on environmentally-friendly products
Leading positions in key markets (e.g. elevators and semiconductor equipment), with products and services further supported by digital solutions (IoT) […]
Decreasing profitability
Significant reliance on the Japanese market for revenue (51.9% of FY2016 turnover) […]
- What is the player's financial position?
The financial indicators included in the report include: Consolidated net revenues, Consolidated operating income and margin, Consolidated net profit and margin, R&D spending and ratio, Sales by segment, Sales performance by segment, Sales by region, Sales performance by region, Profitability ratios, Liquidity ratios, Solvency ratios and Free cash flow and capital expenditure.
What is the collection Xerfi Global ?
Reports cover market fundamentals, the market environment and prospect, corporates strategies and competition
Over 60 global markets and competition reports
Over 600 companies profiles
The reports provide :
- Decision-makers with analyses and forecasts on the major sectors of the world economy
- Alerts concerning world forecasts and major sectorial or business developments
- Key information on commodities, exchange rates and country performance
En savoir

Cette étude a été ajoutée à votre wishlist d'études, disponible dans votre espace « Mon compte ».
Cette étude a bien été supprimée de votre wishlist d'études.