Page précédente
| Global Tyre Manufacturers
Service client 01 53 21 81 51
Global Tyre Manufacturers
LES POINTS CLÉS DE L'ÉTUDE :
The medium-term and mega trends of the industry market developments and geographical segments
The competitive landscape and the main corporate rankings
The main conclusions of our report, summarised in 10 analytical slides
Parue le 05/09/2016 - 205 pages - réf : 6XCHE05/GLO
1600 € HT
&nbsp&nbsp&nbspACHETER
Plan de l'étude
Présentation
Liste des sociétés
La collection Xerfi Global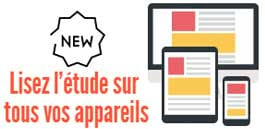 0. Conclusions
1. Market Fundamentals
1.1. Overview
1.2. The Industry
2. Market Environment and Prospects
2.1. Market Overview
2.2. Demand
2.3. Supply
2.4. International Trade
3. Corporate Strategies and Competition
3.1. Competitive Environment
3.2. Structure of Competition
3.3. Corporate Strategies
4. Case Studies
5. Company profiles
5.1. Bridgestone Corporation
5.2. Michelin
5.3. The Goodyear Tire & Rubber Company
5.4. Continental
5.5. Pirelli
5.6. Hankook Tire
5.7. Sumitomo Rubber Industries
5.8. Toyo Tires
5.9. Giti Tire
5.10. Cooper Tire
5.11. Trelleborg AB
5.12. Kumho Tire
5.13. MRF Limited
5.14. Apollo Tyres
6. Statistical Appendix
7. Sources
8. Annexes
Exclusive extracts from this 205-page-long report :
- What is the business?
In a nutshell, tyres are a vehicle part which covers the rim of a wheel to protect the wheel, support the weight of the vehicle, transmit power to accelerate, brake and steer, allow vehicle traction and absorb shocks. Tyres are used on a variety of vehicles, ranging from passenger cars and commercial vehicles, to aircraft, agricultural machinery and bicycles. This report focuses particularly on the passenger and commercial vehicle tyre market, which is the largest of the tyre markets. […]
- Who are the key players?
Over the last decade, traditionally-dominant Western tyre makers have been losing market share to mid-tier producers in China, Taiwan and South Korea. These newer manufacturers initially used price to take market share from more established players, but are now starting to challenge leaders in the mid-tier and premium markets. ChemChina's acquisition of Pirelli may mark the beginning of a phase of mergers and acquisitions by newer manufacturers, allowing them to gain technological know-how and market access, two elements which have long been the prerogative of European, American and Japanese players. [...]
Companies analysed in the report include: BRIDGESTONE, MICHELIN, GOODYEAR, CONTINENTAL, PIRELLI, HANKOOK, SUMITOMO RUBBER, TOYO, GITI, COOPER, TRELLEBORG, KUMHO, MRF, and APOLLO
- How intense is competition?
The tyre industry is highly competitive. As a semi-commodity business, options for differentiation are reduced, but a moderate window for competitive advantage is open outside of price on the basis of product design, performance, service, as well as reputation and relationships with carmakers and dealers. [...]
- What are the main markets?
Despite the economic slowdown in emerging markets, automobile per capita ownership should continue to increase in these markets, generating demand for original equipment manufacturer (carmaker) tyre sales, and subsequently enlarging the replacement aftermarket. Although mature economies have less room for fleet growth due to higher vehicle per capita levels, the continued economic stability of some markets, such as North America, should result in faster replacement cycles of both vehicles and tyres. On the other hand, persisting economic uncertainty in other mature markets, such as Europe, may mean that consumers delay purchases of new vehicles or replacement tyres. [...]
What is the collection Xerfi Global ?
Reports cover market fundamentals, the market environment and prospect, corporates strategies and competition
Over 60 global markets and competition reports
Over 600 companies profiles
The reports provide :
- Decision-makers with analyses and forecasts on the major sectors of the world economy
- Alerts concerning world forecasts and major sectorial or business developments
- Key information on commodities, exchange rates and country performance
En savoir

Cette étude a été ajoutée à votre wishlist d'études, disponible dans votre espace « Mon compte ».
Cette étude a bien été supprimée de votre wishlist d'études.