Page précédente
| Estée Lauder (Company Profile)
Service client 01 53 21 81 51
Estée Lauder (Company Profile)
LES POINTS CLÉS DE L'ÉTUDE :
The medium-term and mega trends of the industry market developments and geographical segments
The competitive landscape and the main corporate rankings
The main conclusions of our report, summarised in 10 analytical slides
Parue le 24/04/2017 - 26 pages - réf : 7XENT07/GLO
690 € HT
&nbsp&nbsp&nbspACHETER
Plan de l'étude
Présentation
La collection Xerfi Global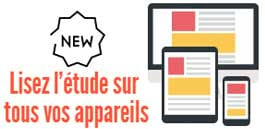 1. Overview
1.1. Presentation
1.2. Segments
1.3. SWOT
2. Corporate Strategies and Recent Events
3. Financial Indicators
4. Statistical Appendix
5. Glossary
Exclusive extracts from this 25-page-long report:
- Who is the player?
Estée Lauder is an American beauty company founded in 1946 which manufactures, markets and sells skin care, makeup, fragrance and hair care products. Its products are sold under more than 25 well-known brand names including Estée Lauder, Aramis, Clinique, Prescriptives, Lab Series, Origins, Tommy Hilfiger, M.A.C, Kiton, La Mer, Bobbi Brown, etc. [...]
- What are the player's strategies?
Estée Lauder, which has more than 1,230 freestanding stores and over 1,100 e/m-commerce sites worldwide, is continuously striving to expand its distribution network. The American group mostly focuses its strategy on high-potential emerging markets such as Latin America and Sub-Saharan Africa but it is also reinforcing its presence in mature markets such as the United Kingdom, where the group opened its first ever standalone store in 2016. The group's strategy mainly consists of reinforcing its retail presence by opening stores but also in building strategic partnership to tap into the e/m-commerce boom. […]
- What are the player's strengths and weaknesses?
- A global presence in more than 150 countries
- Importance given to innovation, with R&D expenses almost doubling between 2012 and 2016
- Increasing debt-to-equity ratio (from 1.0 in 2014 to 1.6 in 2016), coupled with declining asset-to-liability ratio (from 2.35 in 2014 to 1.58 in 2016)
- High reliance on department stores as the company makes around 30% of its global sales via this distribution channel […]
- What is the player's financial position?
The financial indicators included in the report include: Consolidated net sales, Consolidated operating income and margin, Consolidated net profit and margin, R&D spending and ratio, Advertising expenses, Sales by segment, Sales performance by segment, Sales by region, Profitability ratios, Liquidity ratios, Solvency ratios, Free cash flow and Capital expenditure.
What is the collection Xerfi Global ?
Reports cover market fundamentals, the market environment and prospect, corporates strategies and competition
Over 60 global markets and competition reports
Over 600 companies profiles
The reports provide :
- Decision-makers with analyses and forecasts on the major sectors of the world economy
- Alerts concerning world forecasts and major sectorial or business developments
- Key information on commodities, exchange rates and country performance
En savoir

Cette étude a été ajoutée à votre wishlist d'études, disponible dans votre espace « Mon compte ».
Cette étude a bien été supprimée de votre wishlist d'études.