Page précédente
| Electrical Equipment Groups - World
Service client 01 53 21 81 51
Electrical Equipment Groups - World
LES POINTS CLÉS DE L'ÉTUDE :
The medium-term and mega trends of the industry market developments and geographical segments
The competitive landscape and the main corporate rankings
The main conclusions of our report, summarised in 10 analytical slides
Parue le 01/02/2016 - 231 pages - réf : 6XEEE05/GLO
1200 € HT
&nbsp&nbsp&nbspACHETER

Présentation
Plan de l'étude
Liste des sociétés
La collection Xerfi Global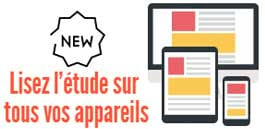 Exclusive extracts from this 231-page-long report:
-What is the business?
This report focuses on the electrical equipment sector: companies that design and manufacture power transmission and distribution products and associated services. The market is generally divided into three main segments:
transmission equipment, namely high-voltage products;
distribution equipment;
groups are also present in the automation business, whose products are designed to enhance energy efficiency for industrial plants and buildings
-Who are the key players?
The power transmission equipment market is an oligopoly marked by the dominance of large global companies (Siemens, ABB, GE, Schneider and Toshiba, among others). The power distribution equipment market is more fragmented and less globalised, with national and regional players dominating [...] Companies analysed in the report include:
General Electric, Siemens Energy Management, ABB, Schneider Electric, EATON, Hitachi, Toshiba, Mitsubishi Electric, Shanghai Electric, Bharat Heavy, Crompton Greaves, China XD Electric, and Chint Electric.
-How intense is competition?
Electrical equipment companies are under pressure to demonstrate responsible practices, innovation, flexibility, sustainability and resilience. To expand, improve their profitability, continue gaining a competitive advantage and maintain their commitment to high levels of environmental performance, groups will have to make changes to their strategy and operational models [...]
-What are the main markets?
Historically the power sector has been characterized by mature technology and a relatively stable legal framework that guaranteed the profitability of the business. Nevertheless, due to the industry's social and economic impact, more and more companies are under growing pressure to improve their efficiency to achieve greater cost competitiveness and an outstanding level of environmental performance. This situation differs from one region to another due to the different market growth levels.
Mature markets, characterized by slow growth, typically experience a high level of competitiveness between players, particularly in the European Union and the United States.
Developing markets such as Asia and Latin America have higher rates of growth, in spite of the current economic slowdown, coupled with a lower level of competitiveness. These circumstances tend to create more market opportunities [...]
0. Conclusions
1. Market Fundamentals
1.1. Overview
1.2. The Industry
2. Market Environment and Prospects
2.1. Market Overview
2.2. Demand
2.3. Supply
3. Corporate Strategies and Competition
3.1. Corporate Strategies and Competition
3.2. Structure of Competition
3.3. Business Strategies
4. Case Studies
4.1. The case of ABB
4.2. The case of Siemens
4.3. The case of General Electric
4.4. The case of Legrand
5. Company Profiles
5.1. General Electric
5.2. Siemens Energy Management
5.3. ABB
5.4. Schneider Electric
5.5. EATON
5.6. Legrand
5.7. Hitachi
5.8. Toshiba
5.9. Mitsubishi Electric
5.10. Shanghai Electric
5.11. Bharat Heavy
5.12. Crompton Greaves
5.13. China XD Electric
5.14 Chint Electric
6. Statistical Appendix
7. Sources
8. Annexes
What is the collection Xerfi Global ?
Reports cover market fundamentals, the market environment and prospect, corporates strategies and competition
Over 60 global markets and competition reports
Over 600 companies profiles
The reports provide :
- Decision-makers with analyses and forecasts on the major sectors of the world economy
- Alerts concerning world forecasts and major sectorial or business developments
- Key information on commodities, exchange rates and country performance
En savoir

Cette étude a été ajoutée à votre wishlist d'études, disponible dans votre espace « Mon compte ».
Cette étude a bien été supprimée de votre wishlist d'études.