Page précédente
| Diversified Consumer Electronics Groups
Service client 01 53 21 81 51
Diversified Consumer Electronics Groups
LES POINTS CLÉS DE L'ÉTUDE :
The medium-term and mega trends of the industry market developments and geographical segments
The competitive landscape and the main corporate rankings
The main conclusions of our report, summarised in 10 analytical slides
Parue le 27/06/2016 - 205 pages - réf : 6XCSO03/GLO
1600 € HT
&nbsp&nbsp&nbspACHETER
Plan de l'étude
Présentation
Liste des sociétés
La collection Xerfi Global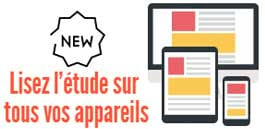 0. Conclusions
1. Market Fundamentals
1.1. Overview
1.2. The Industry
2. Market Environment and Prospects
2.1. Market Environment
2.2. Demand
2.3 Supply
2.4. International Trade
3. Corporate Strategies and Competition
3.1. Competitive Environment
3.2. Structure of Competition
3.3. Corporate Strategies
4. Case Studies
5. Company Profiles
5.1. Apple
5.2. Samsung
5.3. Sony
5.4. Panasonic
5.5. Toshiba
5.6. LG Electronics
5.7. Canon
5.8. Sharp
5.9. TCL
5.10. Nikon
5.11. Harman
5.12. Hisense Electric
5.13. Garmin
5.14. Vizio
5.15. Fitbit
6. Statistical Appendix
7. Sources
8. Annexes
Exclusive extracts from this 205-page-long report:
- What is the business?
Consumer electronics in the broadest sense include all electronic devices sold to non-professional consumers. They can be divided into the following categories: information technology products, communication products, audio and video products, imaging products, beauty products, gaming consoles and other equipment such as wearables and virtual reality devices. […]
- Who are the key players?
With the exception of Apple and a handful of minor players, the majority of the world's largest consumer electronics companies are headquartered in Asia. This includes Japanese conglomerates such as Sony, Sharp, and Panasonic, Korean leaders such as Samsung and LG, and the rapidly emerging Chinese players. Last but not least, the industry has seen the rise of a new category of players in new market segments such as wearables (Fitbit, Garmin) and Smart TVs (Vizio). […]
Companies analysed in the report include: APPLE, SAMSUNG, SONY, PANASONIC, TOSHIBA, LG ELECTRONICS, CANON, SHARP, TCL, NIKON, HARMAN, HISENSE, GARMIN, VIZIO and FITBIT.
- How intense is competition?
Competitive rivalry in the consumer electronics industry is intense due to increasingly short product life cycles which entail the frequent introduction of new products. However, as slowing hardware innovation reduces demand for replacement purchases, consumer electronics manufacturers are increasingly focusing on building hardware and software ecosystems to bolster demand and customer loyalty. [...]
- What are the main markets?
While developing markets were expected by now to overtake developed ones, recent estimates show that mature markets will generate 51% of global consumer electronics sales in 2016. Nonetheless, opportunities remain in developing countries as growing income levels and lower device penetration rates means there is significant room for growth. [...]
What is the collection Xerfi Global ?
Reports cover market fundamentals, the market environment and prospect, corporates strategies and competition
Over 60 global markets and competition reports
Over 600 companies profiles
The reports provide :
- Decision-makers with analyses and forecasts on the major sectors of the world economy
- Alerts concerning world forecasts and major sectorial or business developments
- Key information on commodities, exchange rates and country performance
En savoir

Cette étude a été ajoutée à votre wishlist d'études, disponible dans votre espace « Mon compte ».
Cette étude a bien été supprimée de votre wishlist d'études.