Page précédente
| Diversified Chemical Groups
Service client 01 53 21 81 51
Diversified Chemical Groups
LES POINTS CLÉS DE L'ÉTUDE :
The medium-term and mega trends of the industry market developments and geographical segments
The competitive landscape and the main corporate rankings
The main conclusions of our report, summarised in 10 analytical slides
Parue le 03/10/2016 - 214 pages - réf : 6XCHE03/GLO
1600 € HT
&nbsp&nbsp&nbspACHETER
Plan de l'étude
Présentation
Liste des sociétés
La collection Xerfi Global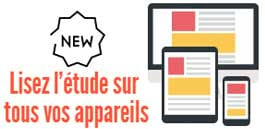 0. Conclusions
1. Market Fundamentals
1.1. Overview
1.2. The Industry
2. Market Environment and Prospects
2.1. Market Environment
2.2. Supply
2.3. Demand
2.4. International Trade
3. Corporate Strategies and Competition
3.1. Competitive Environment
3.2. Structure of Competition
3.3. Corporate Strategies
4. Case Studies
4.1. Companies tapping into higher food and feed needs
4.2. ChemChina: the birth of a new industry giant
5. Company Profiles
5.1. BASF
5.2. BAYER
5.3. DOW CHEMICAL
5.4. MITSUBISHI CHEMICAL
5.5. DU PONT
5.6. SUMITOMO CHEMICAL
5.7. TORAY INDUSTRIES
5.8. AKZONOBEL
5.9. EVONIK INDUSTRIES
5.10. SASOL
5.11. SOLVAY
5.12. MITSUI CHEMICALS
5.13. MEXICHEM
6. Statistical Appendix
7. Sources
8. Annexes
Exclusive extracts from this 214-page-long report:
- What is the business?
Chemical manufacturers convert raw materials into inputs for the agriculture, manufacturing, construction and service industries, as well as consumer goods. From nutritional products to paints, mobile phones to synthetic fibres, chemical products are an essential part of everyday life and are related to myriad facets of the global economy. […]
- Who are the key players?
The global chemical industry is highly-fragmented in terms of geography, as well as the industries and markets served. Key players, mainly headquartered in mature economies in Western Europe, the US or Japan, have a significant global presence, but the breadth of their portfolios varies greatly: while some players participate in all segments of the chemical industry, others are more focused. […]
Companies analysed in the report include: BASF, BAYER, DOW CHEMICAL, MITSUBISHI CHEMICAL, DUPONT, SUMITOMO CHEMICAL, TORAY, AKZONOBEL, EVONIK, SASOL, SOLVAY, MITSUI CHEMICALS and MEXICHEM.
- How intense is competition?
Rivalry between diversified chemicals groups is high. Despite the growing consolidation seen in recent years, notably the announced merger of US chemical behemoths Dow and DuPont, the industry remains highly fragmented, with a large number of players competing in different segments. Market dynamics vary greatly between the commodity and specialty businesses. In the commoditised segment, price is the main differentiating factor and competition is globalised. In the specialty segment, companies compete in terms of innovation, customisation and branding, with rivalries tending to be more regional. [...]
- What are the main markets?
Historically, mature markets have dominated the global chemicals industry. However, with rapid economic growth and rising standards of living in many developing countries, the centre of gravity of the global chemical industry has shifted towards emerging countries. Asia is today the industry's biggest market. [...]
What is the collection Xerfi Global ?
Reports cover market fundamentals, the market environment and prospect, corporates strategies and competition
Over 60 global markets and competition reports
Over 600 companies profiles
The reports provide :
- Decision-makers with analyses and forecasts on the major sectors of the world economy
- Alerts concerning world forecasts and major sectorial or business developments
- Key information on commodities, exchange rates and country performance
En savoir

Cette étude a été ajoutée à votre wishlist d'études, disponible dans votre espace « Mon compte ».
Cette étude a bien été supprimée de votre wishlist d'études.