Page précédente
| Clothing Retail Chains - Europe
Service client 01 53 21 81 51
Clothing Retail Chains - Europe
LES POINTS CLÉS DE L'ÉTUDE :
The medium-term and mega trends of the industry market developments and geographical segments
The competitive landscape and the main corporate rankings
The main conclusions of our report, summarised in 10 analytical slides
Parue le 22/08/2016 - 227 pages - réf : 6XDIS06/GLO
1600 € HT
&nbsp&nbsp&nbspACHETER
Plan de l'étude
Présentation
Liste des sociétés
La collection Xerfi Global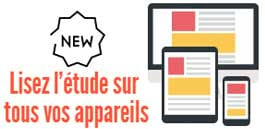 0. Conclusions
1. Market Fundamentals
1.1. Market Overview
1.2. The Industry
2. Market Environment and Prospects
2.1. Market Overview
2.2. Demand
2.3. Supply
2.4. Regional Trade
3. Corporate Strategies and Competition
3.1. Competitive Environment
3.2. Market Leaders' Performance
3.3. Structure of Competition
3.4. Corporate Strategies
4. Case Studies
4.1. The case of Zara
4.2. The case of H&M
4.3. The case of Primark
4.4. The case of Zalando
4.5. The case of Uniqlo
5. Company Profiles
5.1. H&M
5.2. Inditex
5.3. M&S
5.4. Primark
5.5. NEXT
5.6. Debenhams
5.7. Zalando
5.8. PVH
5.9. Esprit
5.10. Vente-Privee
5.11. Benetton
5.12. A&F
5.13. Gap
5.14. Fast Retailing
6. Statistical Appendix
7. Sources
8. Annexes
- What is the business?
The clothing industry involves the design, manufacturing, marketing and, finally, distribution of apparel garments. However, most European retail groups outsource the production of textiles and apparel to third-party manufacturers located in low-cost regions. Nevertheless, the garments are generally designed by clothing retailers in-house. This report focuses on companies whose main activity is the retail and distribution of apparel. […]
- Who are the key players?
The industry has two distinct leaders: Spain-based Inditex and the Swedish H&M. Both groups are highly present throughout the region and focus mainly on clothing offerings; while the third largest retailer, M&S, generates most of its revenues through its Food business. UK companies feature three times among the largest clothing retail chains in Europe, mainly driven by domestic sales, since the UK is the second largest European fashion market after Germany. Several global apparel retail groups are well-established in the European market, particularly those based in the US: PVH, A&F and Gap. […]
Companies analysed in the report include: H&M, Inditex, Primark, Next, M&S, Zalando, Esprit, Debenhams, Vente-Privée, Benetton, PVH, A&F, Gap and Fast Retailing
- How intense is competition?
Competition in the European clothing retail market is fierce. Modern consumers seek brands which offer not only trendy designs, but also project a certain lifestyle and values. Therefore, a distinctive brand identity becomes highly important for apparel retailers. E-commerce is changing the structure of competition in the clothing retail market, providing a number of advantages in terms of time saving, convenience and variety of choice. As a result, conventional retailers are looking to tap into this growth, combining online and in-store distribution channels. [...]
- What are the main markets?
Germany and the UK, the two largest European economies in terms of GDP, lead the fashion market in the region, showing the highest sales figures of €64.5 billion and €62.3 billion respectively in 2014. They are followed by France and Southern Europe, represented by Italy and Spain, which are traditionally countries with developed fashion industries. At the same time, Northern European consumers from Norway, Denmark and Sweden have smaller markets in line with their smaller populations. [...]
What is the collection Xerfi Global ?
Reports cover market fundamentals, the market environment and prospect, corporates strategies and competition
Over 60 global markets and competition reports
Over 600 companies profiles
The reports provide :
- Decision-makers with analyses and forecasts on the major sectors of the world economy
- Alerts concerning world forecasts and major sectorial or business developments
- Key information on commodities, exchange rates and country performance
En savoir

Cette étude a été ajoutée à votre wishlist d'études, disponible dans votre espace « Mon compte ».
Cette étude a bien été supprimée de votre wishlist d'études.