Page précédente
| Carmakers - World
Service client 01 53 21 81 51
Carmakers - World
LES POINTS CLÉS DE L'ÉTUDE :
The medium-term and mega trends of the industry market developments and geographical segments
The competitive landscape and the main corporate rankings
The main conclusions of our report, summarised in 10 analytical slides
Parue le 14/12/2015 - 221 pages - réf : 5XMTR03/GLO
1600 € HT
&nbsp&nbsp&nbspACHETER

Présentation
Plan de l'étude
Liste des sociétés
La collection Xerfi Global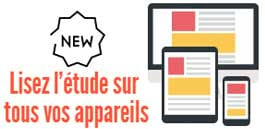 Exclusive extracts from this 221-page-long report:
- What is the business?
Automotive manufacturers' core businesses include the design, assembling and marketing of vehicles. The global financial crisis has forced the industry to reinvent itself. Not only did it shake up the industry through numerous bailouts and acquisitions, but it also forced many carmakers to reinvent themselves, rethink their organisation and take a careful look at their cost structure as well as their strategy. They have also been pushed to raise standards of quality and productivity while keeping down prices. […]
- Who are the key players?
The world's top ten carmakers account for 73.4% of production, making the industry fairly concentrated. The automobile market is no longer the playground of long-established Western manufacturers. The 1980s saw the arrival on the world scene of Japanese carmakers such as Honda and Toyota, which have been growing their global market shares ever since. In recent years, South Korean groups, namely Hyundai, have also been encroaching on markets previously reserved for American and European firms.. [...] Companies analysed in the report include: Volkswagen, Toyota, General Motors, Hyundai, Nissan, Renault, Ford, BMW, Honda, PSA, FCA, Tata, SAIC, Geely and Tesla.
- How intense is competition?
Having reinvented itself after the global financial crisis and put into place deep structural changes that should have set the stage for more sustained growth, the current challenge facing the world automobile market is the volatility of demand combined with disruptive forces such as stricter regulations, changing technology and more sophisticated customer expectations. [...]
- What are the main markets?
Developing markets have proved to be very fertile ground for growth in the past few years and thus creating scale in such markets has become a major focus for many major carmakers. These markets (particularly China, the world's largest vehicle market) are however now showing signs of slowing meaning carmakers may need to redirect a considerable part of their attention onto mature markets once again, where growth is less about scale and more about on quality and innovation. [...]
0. Conclusions
1. Market Fundamentals
1.1. Market Overview
1.2. The Industry
2. Market Environment and Prospects
2.1. Market Environment
2.2. Demand
2.3. Supply
2.4. International Trade
3. Corporate Strategies and Competition
3.1. Competitive Environment
3.2. Structure of Competition
3.3. Corporate Strategies
4. Case Studies
5. Company Profiles
5.1. Volkswagen Group
5.2. Toyota Motor
5.3. General Motors
5.4. Hyundai Motor Company
5.5. Nissan Motor
5.6. Renault Group
5.7. Ford
5.8. BMW
5.9. Honda
5.10. PSA
5.11. FCA
5.12. Tata
5.13. SAIC
5.14. Geely
5.15. Tesla
6. Statistical Appendix
7. Sources
8. Annexes
What is the collection Xerfi Global ?
Reports cover market fundamentals, the market environment and prospect, corporates strategies and competition
Over 60 global markets and competition reports
Over 600 companies profiles
The reports provide :
- Decision-makers with analyses and forecasts on the major sectors of the world economy
- Alerts concerning world forecasts and major sectorial or business developments
- Key information on commodities, exchange rates and country performance
En savoir

Cette étude a été ajoutée à votre wishlist d'études, disponible dans votre espace « Mon compte ».
Cette étude a bien été supprimée de votre wishlist d'études.